Daniel and Lynette's Update
Joy and Peace to you in the name of our Lord and Savior Jesus Christ!
We know this season of sickness may have many of you worn down and ready for spring to fully arrive! We hope that whatever situation you find yourself in, that you be resting in and filled with joy in His presence! Sickness has a way of drawing out deep longings in our souls for healing and redemption from this broken world. May He be the solution to all of our longings!
Prayer Requests
Pray for our upcoming Spring Break trip (March 13th - 22nd) to Panama City, Florida. Pray for growth and boldness within our students, and for God to change hearts.
Pray for our upcoming Spring Retreat (April 3rd - 5th) at a Cabin in Garrett County (Ida's Cabin). Pray that many students would come and be challenged in their faith as they grow along with others.
Pray for our Lead Team members - pray that God would be growing them in boldness and love for the campus, that they may reach out to their fellow students.
Pray for the lost on the campus - pray that God would prepare their hearts for His salvation.

We can't thank you enough for partnering with us through prayer and financial support. We would not be able to do what we do if it wouldn't be for all of our friends and family investing in this ministry with us.
Life Update
Daniel and I could not be more excited about our little one on the way!! I am 17 weeks along and trying to embrace all facets of the pregnant life. As miserable as it can be at times, the anticipation and excitement and knowing what is to come is all worth it.
Ministry Update
Evangelism
Last Thursday, Frostburg put on an evangelism event on the campus. Our students came out and took part in intentionally having gospel conversations with students in the Lane Center. We used a tool called 'Perspective Banners', where we seek to have conversations about world view. The goal of these banners is to begin a conversation with students about, 'The Nature of God', 'Human Nature', 'Meaning & Purpose in Life', and 'Identity of Jesus'. We spend time sharing with students but most importantly teaching believers how to share their faith in a tangible way with others.

Pray for these students:
Madison, Jeffrey, Ethan, Matt, Adam, Tyrell, Eboni, Matt, Antonio, Zach, Daniel, Tarai, Kaitlyn, Michael, Promise, Key, Jenna, Seth, Haley, Christian, Michael, Asonte, Jeff.

Daniel
During the outreach, a conversation with two guys (Promise and Michael) stands out in my mind. They both said they grew up in a Christian home and their families were believers. After discussing 'Human Nature', they both agreed that humanity is neutral or rather we are a "blank slate" when we're born and our environment determines our destiny. We dialogued a little more about the topic and neither could exactly explain what brought them to this conclusion, so I asked, "Why did you think Jesus came to die?" The guys concluded that they weren't exactly sure why Jesus came to die. I was able to share with the guys that "Jesus didn't come to make bad people good, He came to make dead people alive." We talked about the gospel and how Jesus came to make the relationship right between God and man. At the end of the conversation, the guys concluded that they've never heard anything like this before. Pray that the gospel would take root in these students.

Lynette
I had the honor of talking with a girl that has been curious about the Lord and even praying to a God she doesn't yet know that she could somehow get involved with a Christian group on campus and a local church. At least three times in our conversation she said she knows God brought me over to her. Her mother has been praying and praying she would find God at FSU but this girl knew of no churches or groups on campus. What an answer to prayer!
Also, one of the girls who has just started coming approached me and asked if I would mentor her, which is the very thing we desire and try to do with all the students. God is answering our prayers and drawing souls to Himself.

Campus Dinner
One of the best ways to create community is around the dinner table. Last week Frostburg had a meal nearby the campus and had several new students come by to eat and fellowship together.

Spring Retreat
In April, we are taking a weekend for our students to get away and unplug from the semester. It will be a time for the students to bond with each other and a time to relax and have fun and spend time in His creation and presence. This is often the highlight of the semester for most students (especially for new believers)!
I (Daniel) have always been convinced that God works in situations so that we can never steal the credit for our own name. As always, God has been at work in the hearts and lives of the students and we couldn't be happier to get the privilege of watching Him draw souls to Himself. The students at Garrett have been stepping out and inviting and engaging their friends with the hope of Christ that is within them. It is such a blessing to see them grow in their faith and confidence in their heavenly Father.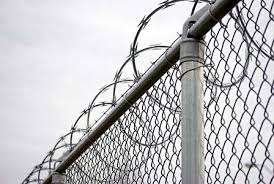 Blitz Week & Beyond
The first week of class was a major success (from our perspective). We were able to hand out hundreds of surveys that let the students know about us and gave us an opportunity to follow-up with people who were interested. These weeks are challenging because we are learning to place it all in His hands and trust Him with the results and not rely on our own efforts. He is the One who changes hearts. We can plant and we can water and both are gifts (whether we see results or not), but unless He causes the growth there will not be change.

Daniel
I've had the chance to talk with many students so far this semester, but there is one girl (Stephanie) that stands out more than others. We have an evangelism tool that we use called 'Solarium Cards', which allow students to describe their spiritual experience using pictures. I'm surprised by the students' response sometimes because they are so clear on what they think about God and it speaks volumes about their lives. I asked Stephanie, "How she would describe God?", her answer was simple. She said, "I view God like this barbed wire fence, he is just trying to keep me constrained with rules." I was taken back by what she said because of her honest clarity. I told her that I was sorry for her experience. I tried to show her that Jesus didn't come to put her in prison but to actually release her from slavery to sin.

Lynette
Both our schedules have been full with being on the campuses. We meet with student leaders in groups as well as individually, apart from our weekly Cru events at each college. Daniel and I are blessed with resources which have helped us both grow in our understanding of the gospel! One major thing that has stuck out to me is that my relationship with the Lord is not dependent on me! What freedom that brings! I'm forced to change the way I talk with students. Instead of asking, "How is your relationship with the Lord?"; which leads them to feel guilty and confess of how they aren't reading and spending time in prayer as they know they should. I can explain how their relationship is secure because they are in Christ and He is in God. Instead, I can ask them, "How are you resting in and receiving from the Lord?"
Spring Break
This semester we are taking a trip over Spring Break (March 13th - 22nd) to Panama City, Florida. We are taking six of our own students down to join a group of over 100 students from other campuses to do evangelism on the beach. The week consists of training sessions when students will learn how to evangelize, and then times spent on the beach putting what they learn into action.
Ministry Support
Most of you are likely aware, but as of the 16th of January, I (Daniel) stepped away from working for Northrop Grumman (ABL) to pursue working full time in ministry. It has been a huge change over the past two months, but I can say that I am adjusting well! Currently, we are 95% funded! I don't really have any other words than, God is so faithful.


Thank you again for your support!

If you would be interested in supporting us, checks can be sent to the address below and made out to the church with my name on the memo line. If you plan to support, please reach out and let me know that you intend to do so!
Mountain City Church
19 Beall Street
Frostburg, MD 21532